Creating a Vision Board is a hands on project for me. I personally enjoy the cutting, placing images on an over-sized board, sitting on the floor or at an extra large conference table, gluing the images and admiring my masterpiece when it's done.  The manual work involved bubbles up my creativity, makes me relax and enjoy the moment. It's like a handy craft! Since my work involves being at a computer all the time, working on the floor with scissors and glue make the project so much more fun!
You may prefer working at a computer to produce such creations though and that is okay too! You can use programs such as Adobe Photoshop or Illustrator, or even Microsoft Word to create a page filled with images and words. You can then print the page, save it as jpg or pdf and display it on your desktop or actual office or bedroom wall, as you would a cardboard Vision Board.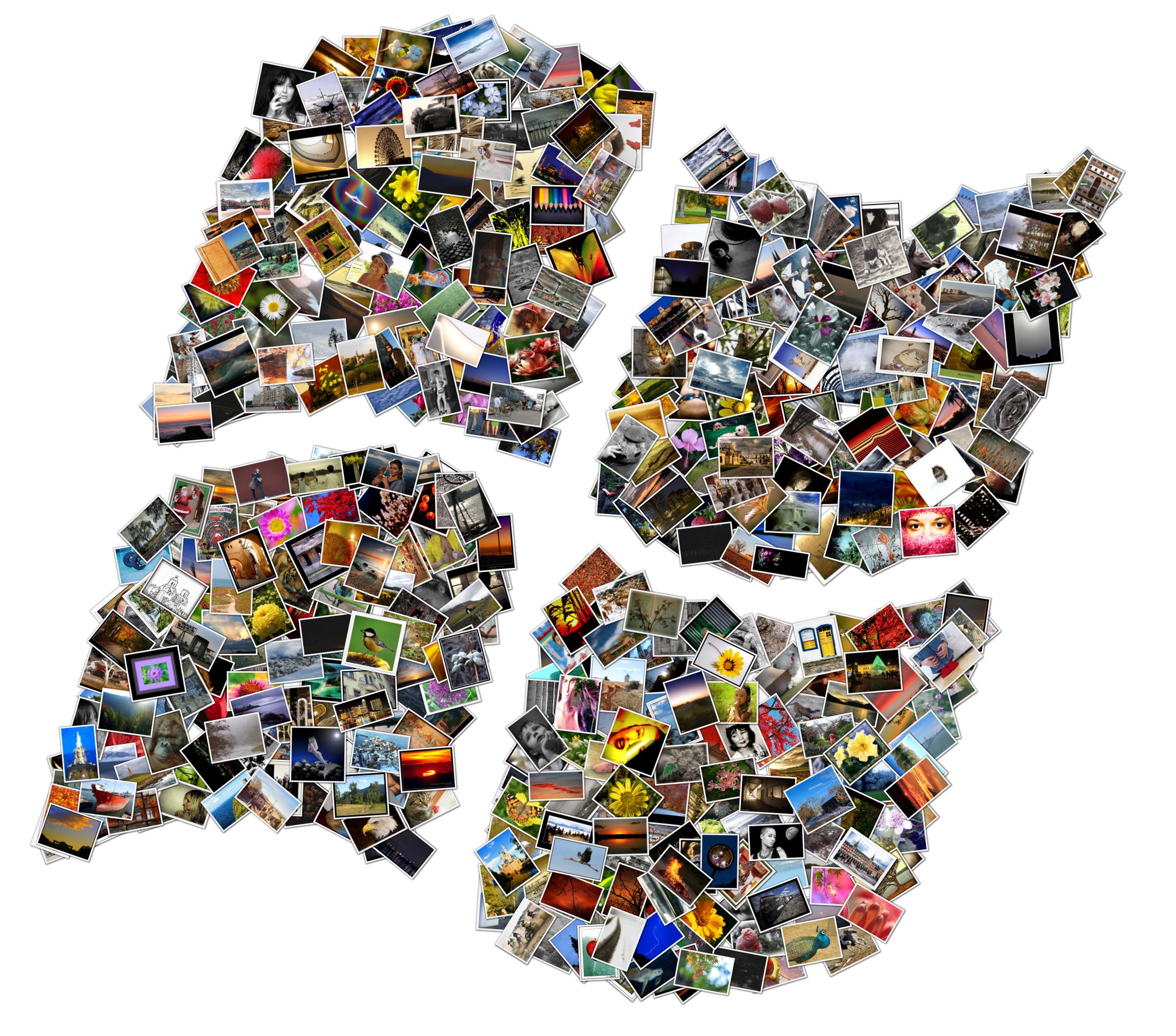 Another fun way to create a Vision Board is with a slide show. If you are familiar with programs to create slide shows, you can use any image, accompanied by texts and even music to set the tone.
I find Microsoft PowerPoint to be a good enough program for this and easily accessible to most of us. Other programs exist online as well to allow you to make a variety of collages very eaily. (Click on the image to link to ShapeCollage.com free download or online program). You won't have to purchase extra software to manipulate images. Play around by inserting pictures, texts, by creating animation and adding a recording to the slide show. It could be quite a creative project and amazing to display on your computer!
So if you're more technically inclined, if you prefer computer creativity to crafty projects, try these methods to create your Vision Board. The concept remains the same after all. Just make sure the images and words speak to you and you use it to keep your focus on your achievements.

Related posts: