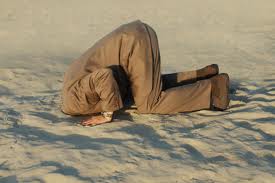 I have noticed that inaction is a very popular form of resistance to change. Caught with the idea that change will bring about the unfamiliar, people generally tend to stick to what they know. The acquired comfort level seems less painful than the thought of having any piece of the puzzle change, where more work will be required to bring it all together again.
This type of resistance will have the person deal with issues without ever giving new Ideas a chance. The comfort level is too great to want to stir things up. There is no movement. The person is stalled on the Path to Happiness.
There are other individuals who will acknowledge the fact that there is a better life out there. They may have some Ideas of what can be done to reach objectives, near or far. They can see a Path to Happiness even if it lacks clarity. There is however a certain resistance to make a plan of action. The realization of this opportunity is already a great start on the Path. It must be followed by Positive Acting, making a plan and giving a few Baby Steps a chance to start moving forward.
A third type of resistance may occur once the Plan of Action is in place. Fear of setting foot in the unfamiliar now that the steps are clear, can paralyze a person. Fear of success and Fear of failure are expressions we hear often. The clarity brought by the Plan of Action brings out some of these Fears. There is resistance to the actual reality of what can be. This type of resistance can also be dealt with through Baby Steps and adapting the Plan of Action to slowly increase the comfort level for the next moves. Baby Steps allow to melt away Fears, particularly as momentum is acquired.
There is also another type of resistance I just found out about. This can happen when a Plan of Action is in place, Baby Steps are being made and there is slow but constant improvement. The person is hyper focused on this Plan; it has to work, everything is in place. There are however Ideas that would make the Plan better, more efficient or easier to work with. A certain comfort level has been established with the existing Plan and it is difficult to accept changes, now that so much has been invested in it. There is resistance to adapting the Plan of Action to make it better.
Do you feel resistance may be stalling you on your Path? Which type of resistance can you identify with? (For readers who have followed articles for months, you know what comes next!) Take out your Journal!!
In the coming days, I will write about the type of behaviors you will be able to identify as resistance on your Path.

Related posts: