Hmmm. Does that make sense? I tell you it does. Trust me on this one.
I will admit though, the concept didn't really come from me, it came through an email from a long lost friend of mine. He found me on facebook and we shared our stories, backtracking 20 years…. Here's a summary of what he said – I found it so interesting…
About 10 years ago, he went through a major transformation in his life. He realized that the mess he had been in for the 10 years prior were all his doing! "I liked being stressed and unhappy… I was comfortable with a certain level of despair and found ways to ensure I  had it…" Even though he still had ups and downs, he decided to go with the flow and find real happiness. He was then able to face the real challenges with more strength. His life is now much happier to say the least and I am so happy for him!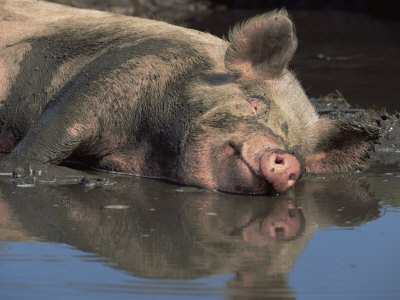 I didn't make this up my friends. I just got this message yesterday and it was like a swoosh of water in my face!
Yes. Sometimes we do resist change because we are so comfortable in the familiar rut.
We want the stress; we find comfort in knowing we are needed and hence pulled in all directions.
We want the complaints, incoming and outbound; it brings like-minded souls together to feed into the negativity.
We want to look depressed, sit around and watch TV all day; it's less painful then getting all dolled up to go out and meet new friends. We sometimes even get sympathy from others…
We prefer Inertia to working hard to learn new things, try, risk, leap.  The other side, the unknown is too uncomfortable, better stick with the devil I know than the one I don't…
Can you identify with any of these? Do you know anyone who would need this type of reality check? It may also not be one of your bigger issues. I accept that this may actually explain some of my behaviors I know I need to change. Maybe I too am happy to be unhappy in certain aspects of my life and I need to work this out.
Sometimes messages come to us in the most unexpected ways. This email was very on the spot for me when I got it… I hope the article will inspire some thought in other readers too, maybe even you. Write in your Journal if you need to think about it… It never hurts!
Related posts: