"In every walk with nature one receives far more than he seeks."  – John Muir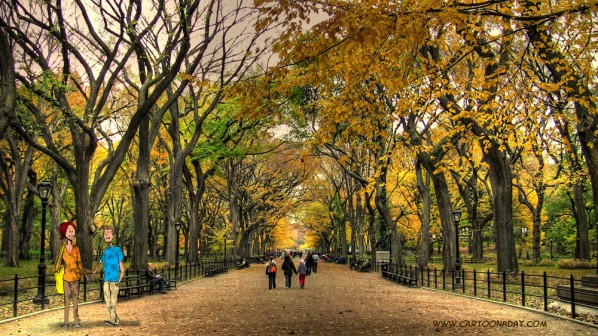 I have to credit my daughter for the idea behind this post. She surprised me a few days ago by telling me she was going out for a walk. This may not sound so shocking for some readers, but those who know her will say WOW, she actually went out for a walk???
My daughter is a teen… the type that says "Seriously???" to your face at the mention of a walk! We have two dogs… walks aren't really foreign in our household but so far they seemed to be for her. Her idea of a relaxing evening has always been sitting in front of the TV!
So basically, I was surprised to hear she wanted to go out for a walk. It would be simply around the block, maybe 15 minutes max. When she got back home, she felt refreshed and ready to tackle her homework. She decided that this would be great exercise every day after school. Double WOW!
Although her stroll was only around the block, Christine benefitted from the walk. It provided fresh air, exercise, a way to clear her mind and unwind before going back to her routine. It gave her energy.
While you are looking at your energy budget, cutting costs is great, but increasing income is also amazing. You don't have to look far either. There are so many simple ways to boost your energy levels and to find contentment.  Something as easy to implement as a 15 minute walk a day can reap tremendous benefits.
The action is also contagious. When I got home that day, I invited my son out to walk the dogs with me. It was the first spring-like day of the year and the dogs would finally be able to step out on the street (instead of a quick run in the back yard, small dogs hate the winter!)  We enjoyed the quality time together, Alex got some fresh air and exercise too and the dogs slept well. Needless to say, it cleared my head and offered incredible respite from my crazy routine.
You should try inviting someone for a stroll too. Our family has definitely adopted this energy boosting method. We now look forward to invite each other out: "Let's go for a walk!"
No related posts.