I truly believe that the best way to achieve goals is to set milestones. Smaller, more manageable goals make it easier for us to see the light at the end of the tunnel. As we complete steps one by one, the realization that we are actually moving forward becomes an incredible motivation.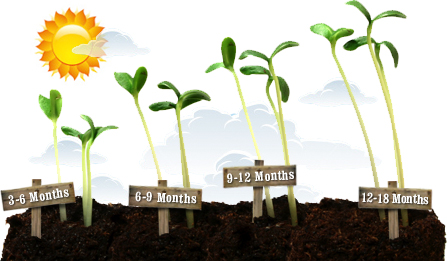 One way to help ourselves work through the milestones is to have individual Vision Boards for each of them. This is like having mini-Vision Boards for each of the small goals we want to achieve.
Of course, we must first start with a GOAL and a list of milestones with potential end dates.  It is also best to work with a journal or an agenda to make sure to complete the tasks required for each milestone. The idea of the mini-Vision Board is to have a visual reminder of the current requirements to success for each of the milestones. Let me give you an example:
GOAL: Create a website
MILESTONE 1: Research my idea (concept, domain name, hosting, design… do I need training?) – 2 weeks
MILESTONE 2: Follow training instructions (from chosen supplier), reserve domain name, host and start building site. – 2 weeks
MILESTONE 3: Start writing content, research for content as required – 2 weeks
This is a pretty realistic plan. I know, I did it myself in less time! Anyway, it's just an example… You can plan your success in fitness, school, getting a promotion, anything you have already put on your Vision Board as a GOAL for this year. So for this example, I may have put the word WEBSITE in my annual Vision Board, with a picture of a success graph for business and the image of the website I am envisioning. So now I will take one element from my annual Vision Board and create mini Vision Boards to help achieve the milestones.
Don't spend too much time on these! That defies the purpose! Just do a quick drawing, a word or two, a date, cut out an image and put it where you will see it daily (and more).
In my example, this is what it can look like: Milestone#1 might look like a computer with an idea bubble, with the words Domain, Host, Training with a question mark. If I put it near my annual Vision Board, I will be able to look at both and see where I stand in general.
Always keep in mind that the Milestone Vision Board is linked to immediate tasks you must accomplish. It is a good idea to write down your tasks of the week (and the day) in your agenda while looking at your mini-Vision Board.
I like this idea because it will push you out of  procrastination if that is a problem for you. Sometimes, when you procrastinate because you are afraid of going beyond your comfort zone, the mini-Vision Board reminds you of the importance of your goal.  It helps you decide to move forward and take a chance for your own good. It pushes you to put the fear aside for a little while and make that step. Once you've done it, you feel so much better!! You allow your comfort zone to grow each time… The mini-Vision Board is a great tool to focus on the one thing that is important for you to do today.
So if you think this might help you make some crucial steps towards achieving your goals, give it a try. It's so simple!

Related posts: